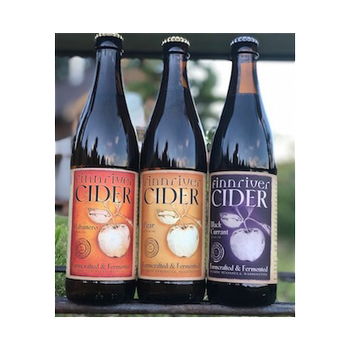 Contemporary Cider Trio
Cidermaking has always been an adventure for us! We welcome you to bring these three contemporary ciders on your own adventures…gastronomical, astronomical etc. Bring these bottles with you on a picnic, a hike, a meet up on the beach or beyond.
Immensely drinkable and approachable and easy to pair with many meals, while still presenting the brights flavors and quality of organic apples fermented with care.
This three pack includes the popular Black Currant, Pear, Habanero