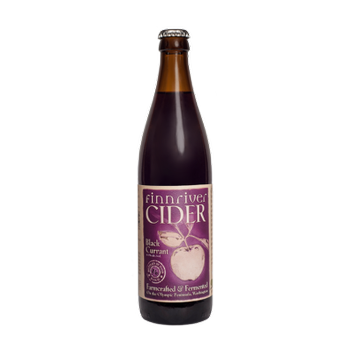 Black Currant 500ml
STYLE: Contemporary Craft Cider
AROMA & FLAVOR: Bright apple fruit balanced by berry complexity; sweet and sour notes, with a light sparkle and purple blush.
APPLE VARIETIES: Organic Washington dessert apples, featuring seasonal varieties such as Granny Smith, Pink Lady, Braeburn and Gala.
CIDERMAKER NOTES: Small batch production year-round, featuring cider fermented on the farm using 100% organic apple juice pressed from Washington apples. We ferment the apple juice in stainless steel tanks, then blend with black currant and unrefined organic cane sugar for additional depth, sweetness and flavor. Lightly carbonated. Contains no gluten ingredients.
SERVING SUGGESTIONS: Serve chilled in the glass of your choice. Lovely paired with salads, salmon, fragrant cheeses and other light fare. Enjoy at a picnic, dinner party, birthday brunch, soiree, campfire, regatta or on the front porch. Gorgeous in the glass on its own, this sassy cider invites experimentation with cocktails and other recipes. Use in a vinaigrette or cooking glaze.
SWEETNESS: Semi-sweet
ALCOHOL PERCENTAGE: 6.5% abv.