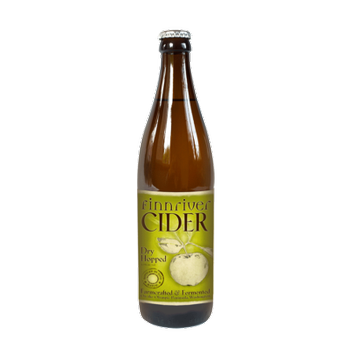 Dry Hopped 500ml
STYLE: Contemporary Craft Cider
AROMA & FLAVOR: A crisp, refreshing cider featuring the floral and citrus flavors of Cascade hops. Dry, bright and grassy with grapefruit and pine notes. A cider tribute to the Northwest IPA.
APPLE VARIETIES: Organic Washington dessert apples, featuring seasonal varieties such as Granny Smith, Pink Lady, Braeburn and Gala.
CIDERMAKER NOTES: Small batch production year-round featuring cider fermented on the farm using 100% organic apple juice pressed from Washington apples. We ferment the juice to dry, then steep with Salmon-Safe/Organic whole-leaf Cascade Hops for three days, for additional depth and flavor, and to appease the hop-lovers on the crew. Lightly carbonated. Contains no gluten ingredients.
SERVING SUGGESTIONS: Enjoy with salty and savory foods like fish tacos, pizza, Bavarian pretzels, spicy noodles, salami, or even just a bowl of popcorn. Bring a bottle to a barbecue, a ball game, an oyster-shucking, or patio picnic.
SWEETNESS: Dry
ALCOHOL PERCENTAGE: 6.5% abv
BOTTLE VOLUME: 500 ml. (16.9 oz.)
ARTWORK: Anna Daeuble