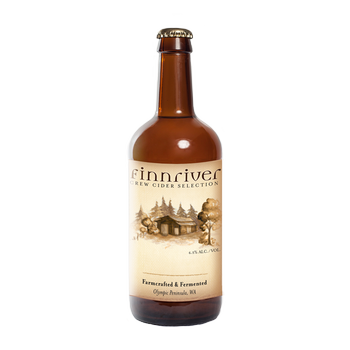 Root Cause 500ml
STYLE: Cidermaker Series Cider
AROMA & FLAVOR: Earthy notes of wintergreen and spice. Wandering flavor of rooted herbs and soil coming together as a woody spice reminiscent of old- fashioned root beer.

APPLE VARIETIES: Fermented on the farm with a select blend of Certified Organic Washington apples.
CIDERMAKER NOTES: This is a heartfelt effort to make a root beer cider. Made with fermented wild harvested birch water from the Idaho mountains, wintergreen leaves, dandelion root, burdock root, licorice root, anise seed and then lightly filtered for stability.

SWEETNESS: Semi-sweet, Brix 1.012

ALCOHOL PERCENTAGE: 6.8% abv.

BOTTLE VOLUME: 500 ml. (16.9 oz.)