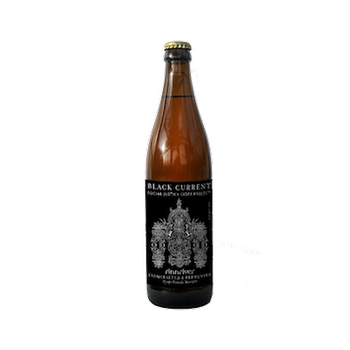 Black Current 500ml
STYLE: Black Currant Cider / Social Justice Cider Project
FLAVOR: This is our best-selling contemporary cider, relabeled and released as part of a project to generate awareness and support for social justice. Bright apple fruit is balanced by currant complexity; sweet and sour notes, with a light sparkle and a purple blush.
PURPOSE: The Social Justice Cider Project is an effort to shift energy towards greater equity and justice in our society by raising awareness of BIPOC (Black, Indigenous, People of Color) projects working for positive transformations in our region, and by sharing resources with groups doing this vital work.
HOW IT WORKS: Bottles sold through the Social Justice Cider Project are priced $1 higher than standard retail pricing for this cider. In addition Finnriver, our distributors, and the stores where you made your purchase are all teaming up to match the customer contribution with an additional $1 donation. Funds generated will be donated to each of the featured organizations, with no strings attached and with appreciation for their efforts to advance social change.
The organizations featured in of the 'Black Current' project are folks with whom we've developed connections within the PNW region. We are also planning multiple variations on this project, with a rotation of featured organizations and themes. To learn more about this project including which organization is currently featured, click here.
ARTIST: Maiz, amaizinkart.com
*since this bottle is part of a donation-based project, discounts will not be applied.