Hopscotch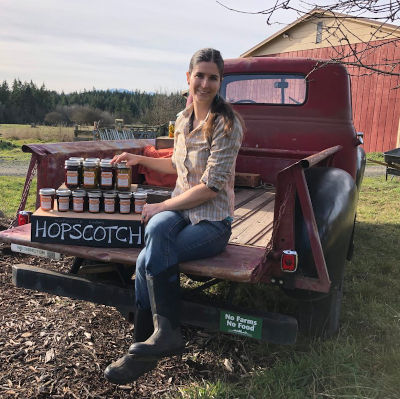 Hopscotch is a "Farm to Jar" operation that grows heirloom produce and crafts artisan pickles, relish, and preserves for CSA, farmers market, and local groceries in Port Townsend, WA.
As a small farm, Hopscotch is able to operate with a personal connection to each and every veggie harvested or jar made. Because a single human is intricately involved in each step of the process, from the growing to the prepping to the canning, every product is made with the upmost care and love.
A few of my favorite descriptors: micro-farm, super-local, high-quality, human-powered, hand-packed, quality over quantity.