Essential Blooms
wholesale organic flowers
http://essential-blooms.com
https://www.facebook.com/EssentialBlooms/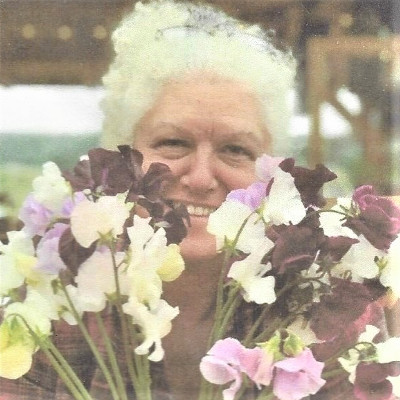 Essential Blooms is a wholesale, organic floral venture based in Port Townsend on the wild, green North Olympic Peninsula of Washington. We have three USDA certified organic farm and garden fields dotted around East Jefferson County with Finnriver Cidery being our most visible site.
Essential Blooms grows and sells unique, unusual, and sometimes forgotten flowers to like-minded retail seed partners and flower lovers in order to inspire an aesthetic appreciation and a responsibility for the natural environment. We seek to celebrate and share the historic and future importance of flowers to the planet and our communities. We grow beauty...
Our specialty is Sweet Pea seed (Lathyrus odoratus) for the cut flower market. You can experience their sights and smells in June, July, and August at our farm on the grounds of the Finnriver Cidery.