Amaizink Art & Design
intuitive ancestral patterns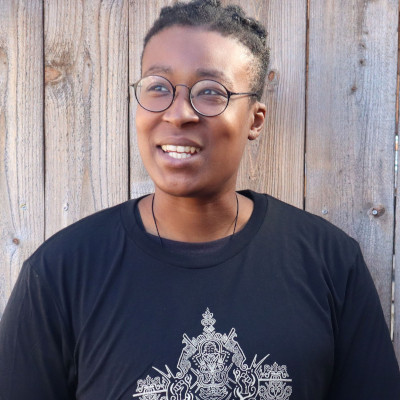 Maiz is an Abstract illustrator and Emotive Surface Pattern™ Designer, currently residing in Washington State. Born in East Orange New Jersey and raised on the east coast, Maiz has always aspired to live life as a creative business owner and working artist. They started creating illustrations from a very young age and that desire to create art has never quit. They love bringing what they read in books, dreams, emotions or even have played in video games, to life on paper.
Maiz believes their art comes from an ancient place, drawing from emotion and painting from unseen influences, they believe twists and turns of their designs are special artwork and symbols channeled from their ancestors.
"My wish is to take viewers on an uplifting, unique and healing-arts journey when they see the designs I create. My goal is to continue that positive process of the heart and mind through various applications of my designs. We create from our souls but there's always another influence that guides us."
What do you make? why?
I make/draw intuitive ancestral pattern art for textiles, fine art, block-printing, and home decor products, to provide healing, and inner exploration of love, courage, and honesty thru all who view my artwork.
What care do you take?
I do a meditative and deep exploration of my thoughts and feelings and then draw and create an intuitive design of them in the form of fine art or a surface pattern design. I also actively listen to personal needs and wants and when I draw. Form lines and shapes from the words and feelings a person shares with me to make a complex and beautiful design reflective of their ancestry and mine. To bridge connections across our races, ethnicities and beyond borders.
What are you hoping the receiver experiences?
Inspiration, honesty with self, a visual connection to their ancestors, intuitive healing, a child-like wonder, happiness and a new way to see the world.
*Select size before adding to cart