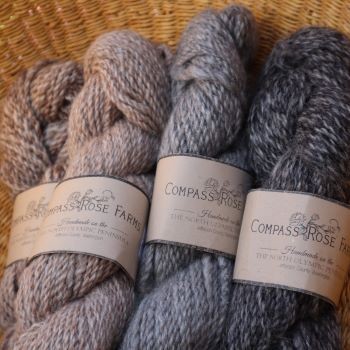 Compass Rose Farm Yarn
Let this beautiful yarn inspire your next hand craft. Made from wool lovingly cared for from Compass Rose Farm's flock of Icelandinc sheep and blended with fiber from our regional fibershed.
*Select the color you want from the drop down list. See the additional photos for images of each color. Note - exact shade will vary depending on your screen color settings.
70% Icelandic, 30% Alpaca
2ply, DK
Length 125
Weight 3.5oz