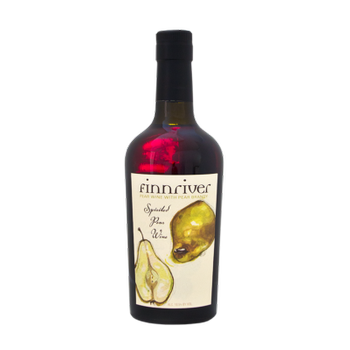 Spirited Pear Wine 500ml
STYLE: Port-Style Spirited Wine
AROMA & FLAVOR: Rich, warm pear.
VARIETIES: Organic Washington dessert pears - D'Anjou and Bartlett.
CIDERMAKER NOTES: The subtle pear tantalizes in this aged fruit wine, which is light as a feather but as potent as passion. After fermenting the fruit, we capture the heat and flavor by aging with oak and fortifying with custom-distilled pear brandy.
SWEETNESS: Sweet but not wholly dessert. 1.016 brix
ALCOHOL PERCENTAGE: 18.5% abv.
BOTTLE VOLUME: 500 ml. (16.9 oz.)
SUGGESTED RETAIL: $24.99/bottle
ARTWORK: Anna Daeuble