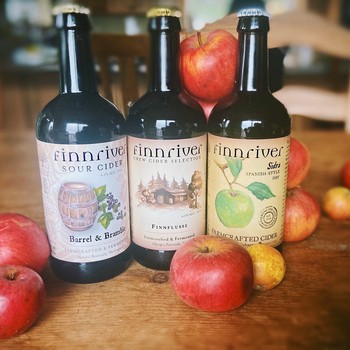 Sour Hour set
Join us for adventures in fermentation with this set of 'soured' ciders. Implementing various traditional techniques from around the globe to create a range of tart and tangy flavor profiles while utilizing the natural yeasts that gives these ciders their distinct taste of place.
Finnflusse: German beer style lactic fermentation: Tart and creamy cranberry.
Barrel & Bramble: Lambic style barrel aged notes of leather and black currant.
Sidra: pungent acidic notes.