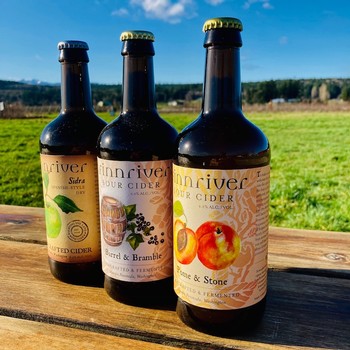 Sour Trio
Join us for adventures in fermentation with this set of three 'soured' ciders. Implementing various traditional techniques from around the globe to create a range of tart and tangy flavor profiles while utilizing the natural yeasts that gives these ciders their distinct taste of place.
Pome & Stone: blend of ciders fermented in barrels and steel tanks, then combined and finished in a 'Lambic' style
Barrel & Bramble: Lambic style barrel aged notes of leather and black currant.
Sidra: Spanish craft cider; carries an acidity from tart culinary apples and a finishing astringency from a touch of oak.