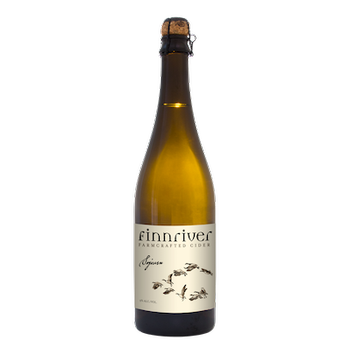 Sojourn - Sweet Ashmeads 750ml
STYLE: Single varietal, single orchard.
AROMA & FLAVOR: A nose of white wine and nectar, melon, sweet tangerine and pear. A quick acidity carries the honey-like ripeness to a lingering but gentle finish.
APPLE VARIETIES: Ashmead's Kernal grown by Tieton Cider in Tieton, WA
CIDERMAKER NOTES: This estate-based bottle features apples grown at local orchards we love. The apples in this release come from a single orchard in Tieton, WA. Fermented in multiple batches with complimentary yeast strains; the cider shows many dimensions of a single idea. Aged, blended, and balanced to show the apple and sweet delight in one glass.
SERVING SUGGESTIONS: A delightful food cider, though shines with stronger cheeses (Roquefort, camembert, baked brie if you must) and lush charcuterie. The sweetness will balance Thai food and onion rings alike.
SWEETNESS: Semi-sweet
ALCOHOL PERCENTAGE: 9% abv
BOTTLE VOLUME: 750 ml
ARTWORK: Cougar George
VINTAGE: 2019

RELEASE DATE: Spring 2021