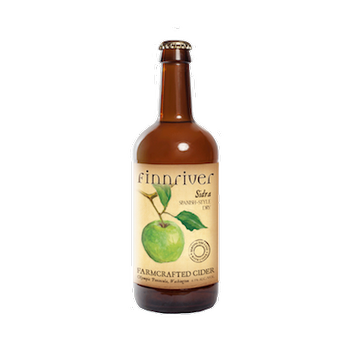 Sidra 500ml
STYLE: Spanish~American Craft Cider
AROMA & FLAVOR: This cider begins with aromas of unripened olives up front, offers slightly briny notes on the mid palate, and then finishes with gentle nuances of bitter oak and pine needles. Cloudy in the bottle and the keg, the Spanish generally take their cider uncarbonated and at room temperature; we bend a little and give this a gentle bubble while allowing the lees to persist and deepen the nutty bitterness.
APPLE VARIETIES: A select blend of Certified Organic Washington dessert apples.
CIDERMAKER NOTES: A Spanish style cider fermented with open head space in the tank allowing exposure to oxygen, which promotes the wild vinegar bacteria that provide the pungent acetic nose these ciders are famous for. This cider carries an acidity from tart culinary apples and a finishing astringency from a touch of oak. Fermented with oak and lightly sweetened with organic cane sugar.
SERVING SUGGESTIONS: Pairs well with grilled oysters, a variety of green olives, sharp, dry cheeses such as Manchego or Petite Basque.
SWEETNESS: Dry, 1.002 (0.5% brix)
ALCOHOL PERCENTAGE: 6.5% abv
BOTTLE VOLUME: 500 ml (16.9 oz.)
ARTWORK: Crystie Kisler