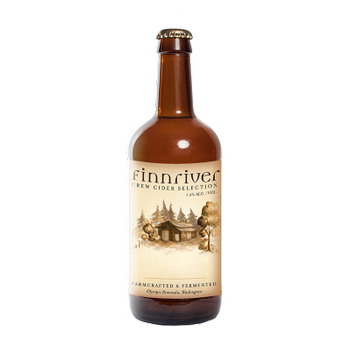 Saskaronia 500ml
STYLE: Berry infused sour fermented cider
AROMA & FLAVOR: Notes of heat, black pepper and dried fruit. Up front the cider is edgy and tart, mid palate of distant berries and round red fruit, and a complex finish of disappearing acidity and emerging bitterness. Clean end to a wild cider.
INGREDIENTS: WA organic Apples, Methow Fruit organic saskatoon berries, Port Hadlock grown aronia berries
CIDERMAKER NOTES: This cider is a deep infusion of unpopular berries that pack a great deal of flavor. Spontaneously fermented the wild yeast (from the berries?) bring depth and wine like character while the Saskatoon berries from Methow Fruit are earthy, with a leathery and raisin like character, the locally grown aronia berries bring a tannic body that crafts the pithy finish. A touch of oak chips, and a bit of gratitude to the growers and the microbes and this sour is a balanced yet fruity dry cider.
SERVING SUGGESTIONS: Eggplant Parmesan, caprese salad, fire roasted figs, and buttered Lima beans
SWEETNESS: Off-Dry 1.005
ALCOHOL PERCENTAGE: 6.5% abv