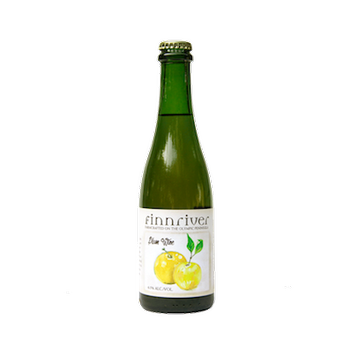 Plum Wine 375ml
STYLE: Bright local plum fermentation
AROMA & FLAVOR: Smells magnificently of plum and white wine. Almost a bite of summer plum with a subtle astringency that bounds the sweetness and declares the finish.
PLUM VARIETIES: Fort Worden Schoolyard Plum - a small local subspecies - little yellow golf ball sized plums.
CIDERMAKER NOTES: We take whole plums, macerate them by hand and ferment them with an acid-loving white wine yeast. We then remove the fruit and stone after two months. Plums bring incredible blends of acidity to the table and this is no exception. The tartaric acid is a bright reminder that these are not apples. The little yellow plums crushed by hand into a tank take us back to the days of stomping grapes.
SERVING SUGGESTIONS: A sweet plum wine, authentically fermented, yearning for hearty East Asian broths, spicy Tibetan noodles, dumplings of all kinds, sweet and sour pork, Korean bbq and more.
SWEETNESS: Dry, Brut
ALCOHOL PERCENTAGE: 6.2% abv
ARTWORK: Anna Daeuble