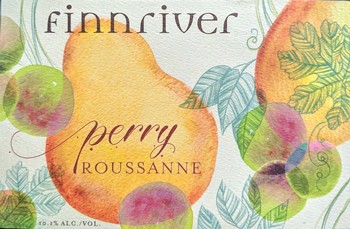 Perry Roussanne 750ml
*** Only available within Washington state! ***
STYLE: Perry Pear and Roussanne Grape Co-ferment
AROMA & FLAVOR: Tangerine and apricots on the nose, tart acid with strong bubble fading into gentle grapefruit rind, green melons and white wine character, and the gripping pear tannins hold the finish into a juicy conclusion.
FRUIT VARIETIES: Four varieties of Finnriver Perry pears (Hendre Huffcap, Yellow Huffcap, Romanian, Barnett) co-fermented with Roussanne wine grapes from Lone Spring Ranch, OR
CIDERMAKER NOTES: This was our first grape based and pear based co-ferment. James Holloway at Marrowstone Vineyards was gracious enough to procure a few hundred gallons of Roussanne must, he then provided much fermentation council and support to our cause. The gripping tannins of perry melded into the soft light citrus notes of Roussanne just as we had hoped. The combination is gorgeous in both texture and flavor. We opted fort a full champagne style finish with in bottle fermentation and disgorgement.