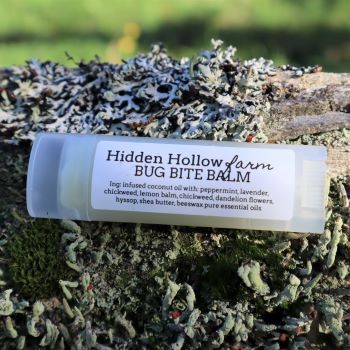 Hidden Hollow Bug Bite Balm
Bug bites getting you down this summer? Bug Bite Balm to the rescue! Using natural ingredients you can soothe those itchy bumps and stop the scratching.
Ingredients: Infused coconut oil with peppermint, lavender, chickweed, lemon balm, dandelion, hyssop, shea butter, beeswax and pure essential oils.