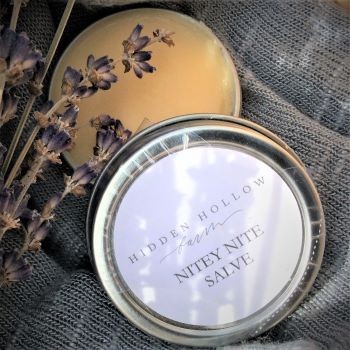 Hidden Hollow Nitey Nite Salve
When you or your little one need a restful, peaceful sleep, apply on front and back of neck and bottom of feet and wrists. Breath in the chamomile and lavender and it will take you into a good sleep.
Made with organic beeswax, infused lavender olive oil, lavender essential oil, chamomile essential oil.