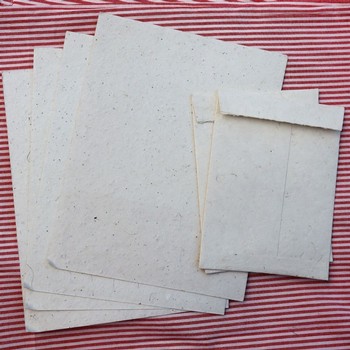 Handmade Seed Paper Stationary Set
100% Recycled Seed Paper Stationary Set. Hand made in Seattle.
These sheets of sturdy handmade paper are formed one at a time with 100% post industrial waste and are 100% tree free, acid free paper. Embedded in this stock is our unique North American Wildflower seed blend: Snapdragon, Petunia, Beardtongue, Daisy, Thyme, Poppy, Foxglove, Catchfly, Maiden Pinks, Chamomile.
Includes 2 envelopes and 4 sheets of paper.