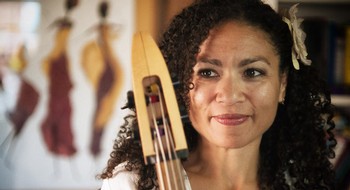 Gretchen Yanover - Neo-Classical Electric Cello, Sunday June 27th 5-7pm
Neo-Classical Electric Cello
Locally grown cellist Gretchen Yanover began playing cello in Seattle Public Schools. She was immersed in the world of classical music until her college years, when she expanded her range to include playing in bands. Once she was introduced to a loop sampler, Gretchen found a new voice for her instrument. She began to improvise and compose in this context, creating her own instrumental atmospheres and melodies. She has four solo albums to date.
You can reserve a 3-top ($25), a 4-top ($30), a 5-top ($35), or a 6-top ($40) table. ('Top' refers to number of people per table). Note that the Phase 3 guidelines now in effect do not limit the number of households that can be represented at an individual table.
UDPATE: 3-top, 4-top and 6-top tables are SOLD OUT
We have missed having musicians here so much and are delighted to welcome back the good cheer, cultural creativity and vital human energy of live music!
Join Gretchen on Sunday, June 27th from 5-7pm
Please note:
Cancellation policy - for a full refund, please request cancellation to

orders@finnriver.com

by Sunday 10am.
Special requests? Please click the checkbox "Add special instructions" upon checkout.
If a pre-purchased table is empty 30 minutes after the event has started, Finnriver has the right to resell the table to another person/group.
Weather permitting, we welcome walk-ins at our yard seating at no cost.