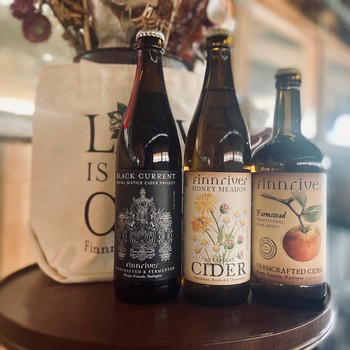 Ferment the Love three pack
Help us ferment the love with this Finnriver cider set — featuring collaborative and community-building fermentations!
This three pack includes our traditional Farmstead cider featuring regional apples, that offers a .10 cent per bottle donation to community education efforts; Social Justice Cider Project release of 'Black Current'; and a seasonal botanical release, Honey Meadow cider
$2 from every Social Justice Cider bottle purchased in this series — on or off the farm — will go directly to the grass-roots organizations working for justice, healing and liberation. Learn more here!
Bottle set includes: Honey Meadow (6.5% abv), Farmstead (6.5% abv), Black Current (6.5% abv) (bag not included)
*since this bottle set is part of a donation-based project, discounts will not be applied.