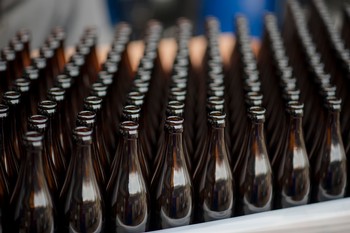 Cider Barn Tasting & Tour (12/10/23, 3pm)
CIDER BARN TOUR & TASTING
We are excited to roll up the doors of the Finnriver Cider Barn and invite you in for tours and tastings. This behind-the-scenes tour into the 'hall of tanks' will share the story of the fruits, farms, and fermenters who make it all happen. We'll follow the journey of the apple from juice to fermentation, from aging to bottling. Along the way, we'll talk about cidermaking styles, farm sourcing, our sustainability initiatives, and the core mission that guides our endeavor here. During this tour you'll have an opportunity to taste six of our farm-crafted ciders and fruit wines (outdoors, under cover) and the tour will proceed indoors, with masks.
Pre-purchase suggested as space is limited.
Tour Details:
Approximate tour time is 45 minutes to an hour, the cost is $20/person.
*Cider Barn Tours are 50% off for Club Members -- sign into your account and use the discount code CLUBTOUR.
When you arrive, please see the host and let them know you're here for a Cider Barn tour; they will direct you to our meeting location. This is a 21+ offering. Please be sure that any children with you that day are in the care of a responsible adult in the Cider Garden.
Note: If it is a nice and sunny day, we may proceed with a hybrid orchard/cider barn tour.
**Please dress warmly**