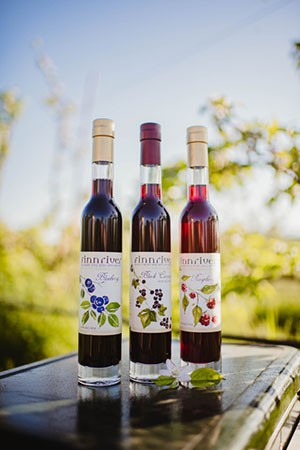 Berry Brandywine Gift Set
Drink in summer's sweetness with this 3-bottle set of our sumptuous Finnriver Brandywines—a bounty of berry flavors in Black Currant, Blueberry and Raspberry. Made with organic fruit and an infusion of our custom-distilled apple brandy, these 18.5% abv. dessert wines are delectable on their own or as a complement to dessert—or drizzled on ice cream or mixed into cocktails! Useful note: once opened, these can be re-corked and kept for months and months.
Please note that there are no further discounts available on the specially-priced set!