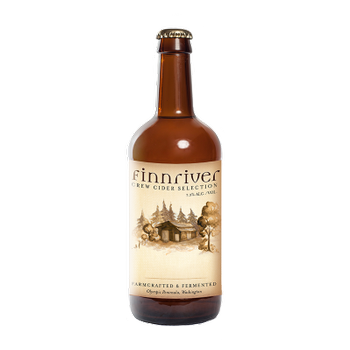 Belgian Querc 500ml
STYLE: Crew Selection Cider
AROMA & FLAVOR: Tropical fruit, classic spice notes and a lovely vanilla oak profile to bring it all together. A little lactic twang from the hot ferment.
APPLE VARIETIES: Fermented on the farm with a select blend of Certified Organic Washington apples including gala, golden, fuji, and honeycrisp.
CIDERMAKER NOTES: Super delightful outcome from a bit of an experiment with temperatures and yeast. We were not expecting the lactic twang to meld so nicely with the oaking, but this is the most full bodied and complicated contemporary cider we've made. This cider is fermented with a Belgium ale east and then aged with staves of Quercus alba – white oak. Enjoy the tropical profile, with Caribbean spice notes and just a touch of funk. All apples, no adjuncts.
SERVING SUGGESTIONS: Serve in a cold pint, with French dips, oven roasted delicata, sharp dry cheese and chicken fried steak with cracklings.
SWEETNESS: Semi-sweet, Brix 1.010
ALCOHOL PERCENTAGE: 6.5% abv.
BOTTLE VOLUME: 500 ml. (16.9 oz.)
Cider Specs
Varietal
CIdermaker Series